Freelance Nurse Writer Life Is an Adventure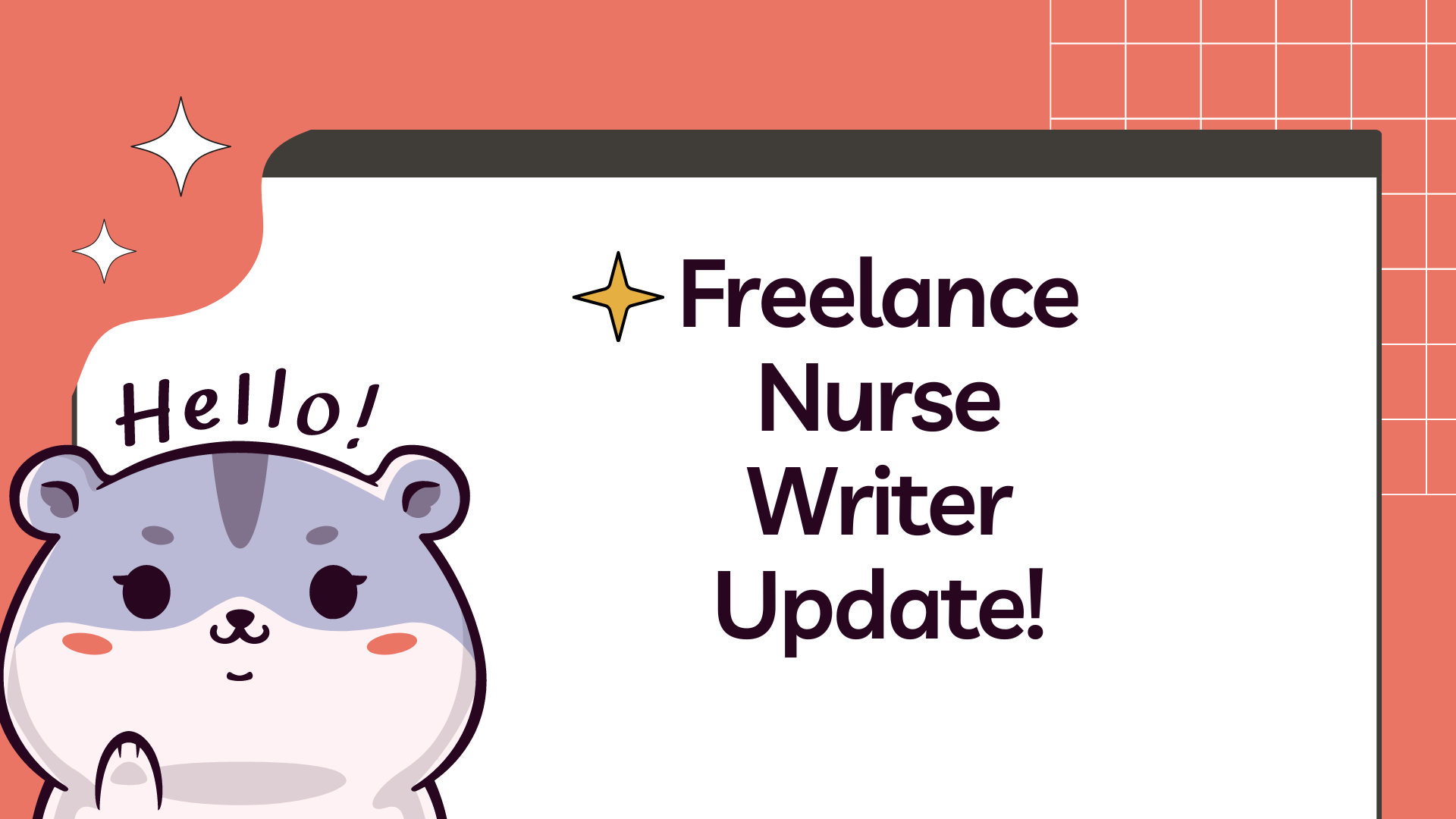 Oh my God, hi y'all! The freelance nurse writer life is taking off?! I have not forgotten about this blog or stopped my work at all. I've been busy as fuck with job interviews, making money, and securing freelance work! 🙂
Welcome to my blog! I'm Sadia, a women's health nurse practitioner, women's health content writer, and social commentator. I do many things, but mostly, I write and speak my mind. All views my own unless stated otherwise. Grab something to drink and scroll away with me. It'll be good for both of us, promise.
So, HI! It's been a minute, almost a month since I made a personal blog update. I started this blog as a way to chronicle my freelance nurse writer adventures while looking for a full-time women's health nurse practitioner job. I've been on the WHNP job hunt for almost a year now. Truthfully, I fucking love being a WHNP. I'm taking some continuing education credits now, and I had some WHNP job interviews.
But, I haven't secured my WHNP job. And you know what? That's FUCKING OK. I thought I had to break my ass to secure a WHNP job right out of nursing school, but listen. COVID is a mess, so is the emergent monkeypox, and I'm making good money.
While I would love to take care of patients right now, I also applied for quite a few freelance nurse writer gigs in the meantime thinking nothing of it. I mean, I applied for various reproductive justice jobs, nursing jobs, and writer gigs in the mix. What were the chances of me securing a few freelance nurse writer gigs?
Like what you see? Sign up for my newsletter! Nurse Sadia and her affiliates do not share your email address or personal information with anyone. You may unsubscribe at any time.
Freelance Nurse Writer Life…for Now
If you've read anything about freelance nurse writers or health writers, you'd see that they have years of clinical experience and so many cool things behind their names. I am definitely niche in that regard. For instance, I only have about 1-2 years of clinical nursing experience, but I am a second-career nurse. I worked a ton in public health, repro health, and sexual health prior to nursing school. Also, I love all things health education and advocacy.
After finding out about nurse writing through some searching online for part-time gig work, I just applied for a few things and started writing freelance whenever I had the opportunity to do so. Now, I have about 6 different paychecks hitting my bank account now, which is nice 😀 I managed to mix my incomes into something full-time.
I'm going to take a break from the WHNP job search as I work on my freelance nurse writer life income and projects. As much as I want to be a WHNP, I also need money. Right now, freelance nurse writing is paying my bills, so I'm going to stick with it. And, I like it. A lot. I've always loved patient education, communications, writing, and mixing all of the above.
Plus, I'm also working remotely as a registered nurse in women's health, so that makes me happy. 🙂 And I've got another WFH nursing side-gig in the works.
Time to bring out the heavy duty planner! 😀
Y'all stay safe and well! 🙂
DISCLAIMER: Nurse Sadia is a licensed and board-certified women's health nurse practitioner and registered nurse. All information on this page and on www.digitalhealthcommunicator.com is for educational and informative purposes only. It is not meant to be used for self-diagnosing or self-treatment of any health-related conditions. While the information presented has used evidence-based research and guidelines for accuracy, Nurse Sadia cannot guarantee any inaccuracies as healthcare is rapidly evolving.
This information should not be used to substitute professional medical advice. Nurse Sadia is not responsible or liable for any damages, loss, injury, or any negative outcomes suffered as a result of personal reliance on the information contained on this website. Nurse Sadia also makes no guaranteed positive outcomes. Information is also subject to change as needed without notice. Please consult with your healthcare provider before making any healthcare decisions and ask about guidance for specific health conditions. Please do not disregard the advice of your healthcare provider or delay seeking care for health care conditions.